Chairman's Desk
Inspired by its founder St. Montfort, three centuries and over two decades of the existence of Montfort Brothers of St. Gabriel has seen transformation of individuals to their destined levels of excellence in over thirty three countries. It is this spirit that brought three Brothers to India in the third year of the twentieth century and that energy took the Brothers to almost all the states of the country and to Shirdi in the first year of the second millennium.
We are here today with the best of facilities created with hard toil to ensure that the students of this remote place of Sawalivihir and the adjoining villages have access to Montfortian education for excellence of human potential. We are grateful to the Brothers who visualised, planned, pioneered and continue to nurture this great institution which have begun producing noble leaders of self effacing character who will contribute to making the world a better place for all, today and in the days that follow.
Holistic Montfortian education encompasses every aspect of personality namely, physical, intellectual, emotional, aesthetic, social, environmental and spiritual, leading to self actualisation of the individual to the purpose of one's creation. We are Brothers who go beyond the barriers of caste, religion, language, race, class, culture and any limiting factors to bring about fraternity, equality and justice in truth.
We hope to bring about universal Brotherhood and Sisterhood being positively connected to the whole of creation in love with a special concern for the weakest and the most vulnerable.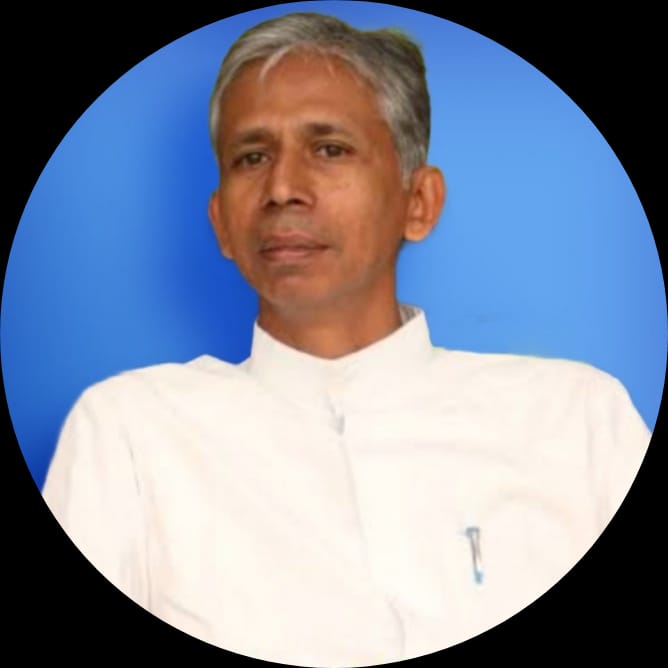 Rev.Bro. Jaico Gervasis
Chairman
MONTFORT BROTHERS OF ST.GABRIEL EDUCATIONAL SOCIETY PUNE PROVINCE.